Yesterday I wrote a quick guide for the BTS Skytrain, the light rail system that is elevated above Bangkok's streets. Today I'll write a quick guide for the Bangkok MRT which is the city's subway system.
The BTS and the MRT intersect at a few stations. Below is a pic of the interchange between the BTS Asoke station and the MRT Sukhumvit station. The entrance to the MRT is to the right of the blue roof behind the stairs leading up to the BTS.
Below is the entrance of the MRT Sukhumvit station.
Here's the escalator going to the lower platform where the ticket vending machines are.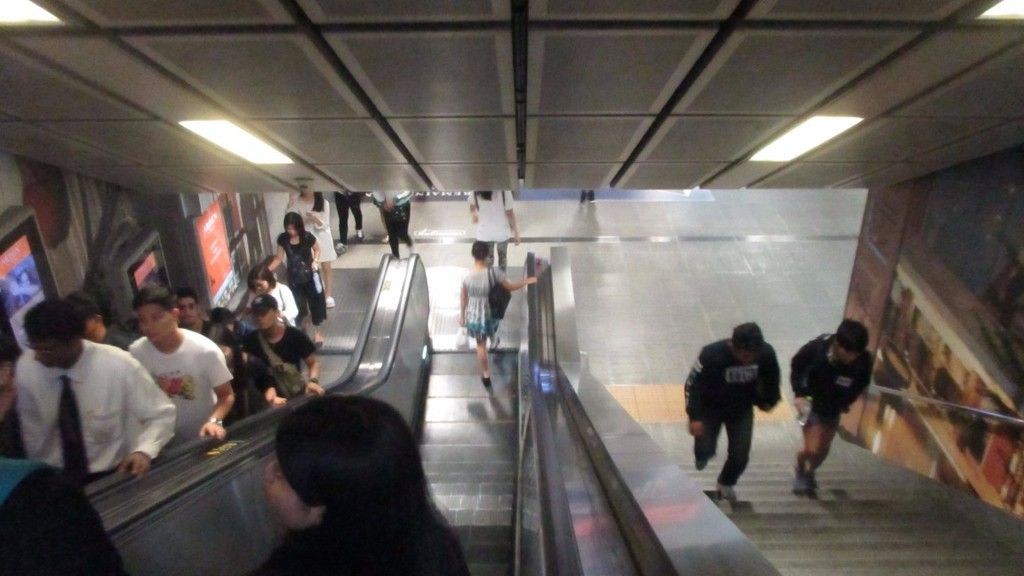 There aren't a lot of shops in the MRT station, but you will see a few ATMs. Some of the stations are connected to the Metro Mall, and other malls as well.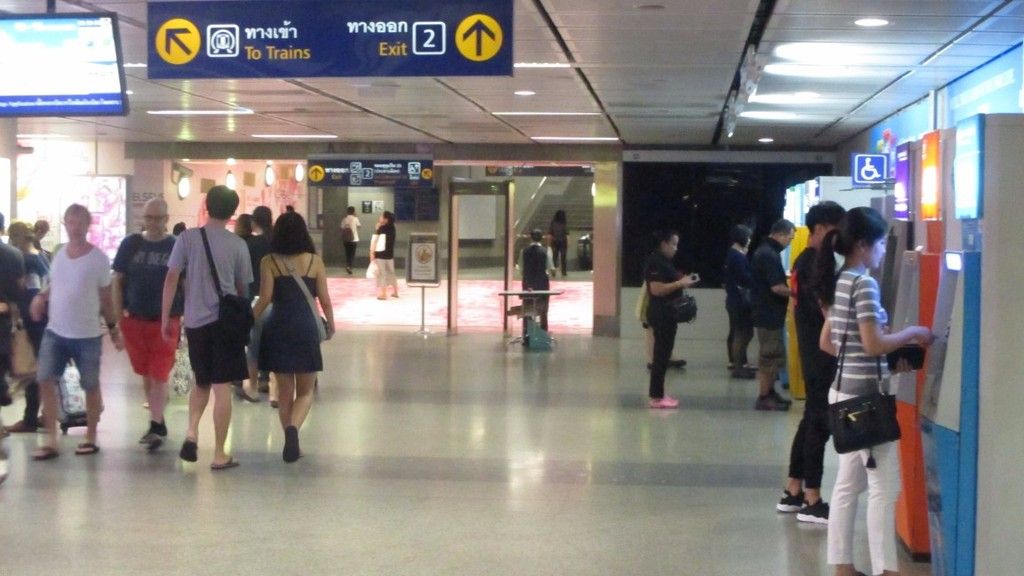 Like the BTS, you have the choice of getting your ticket from the ticket booth or from a ticket vending machine. The lines for both seem to be about the same, though there are more vending machines than booths.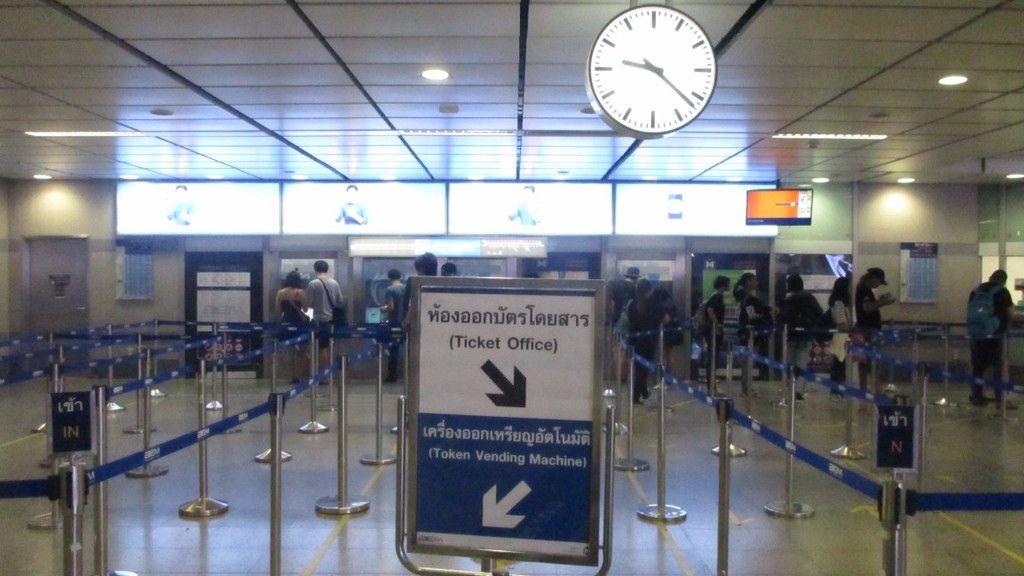 The ticket vending machine is easy to use. You select your destination station in #1, you insert your payment in #2, and get your ticket and change in #3. The single-journey ticket is actually like a medium-sized plastic coin. It has an electronic chip in it that contains your fare.
Once you have your ticket/plastic coin, you go through the station gates and proceed to trains which are 1 level lower. The signboards will let you know which side your train will be on. It helps to know what the end station is, though there are station maps posted everywhere.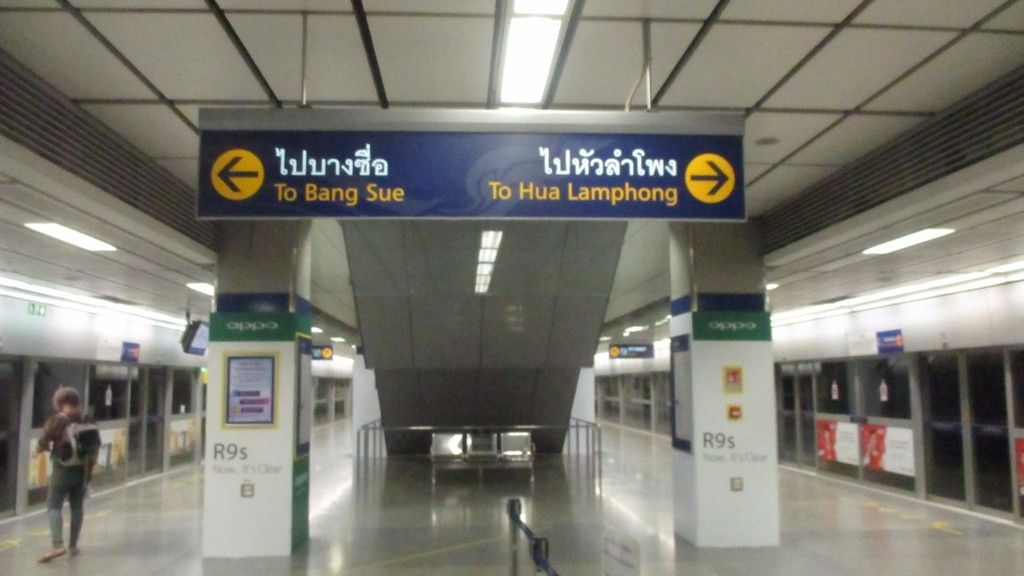 The platforms are very clean, and I think all of the stations have a protective barrier between the platform and the trains.
The subway trains are packed on weekdays. Here is what it looks like early on a weekend though.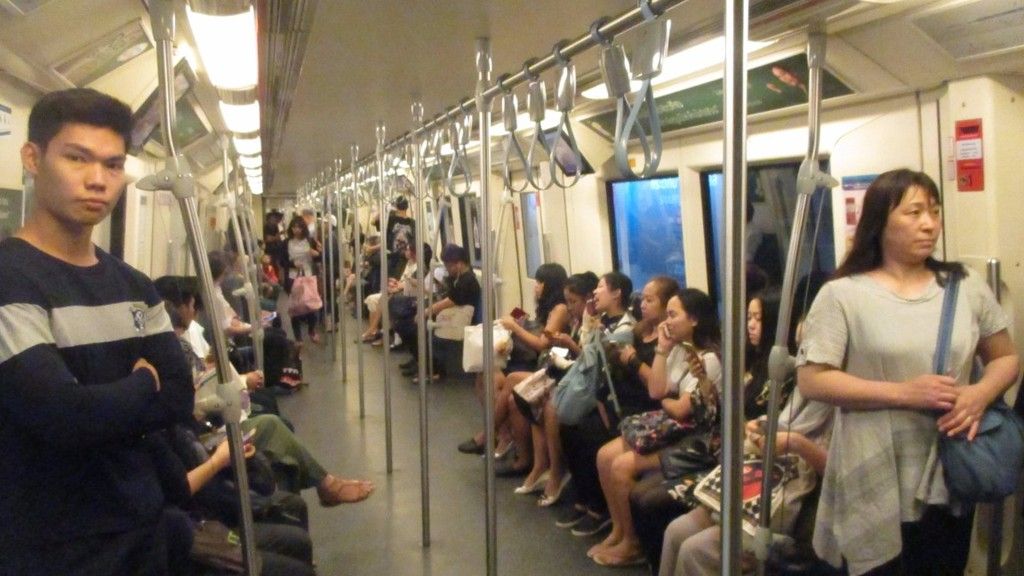 Inside the train there is also a video screen that shows advertisements. It also let's you know what station you're at and what station is next.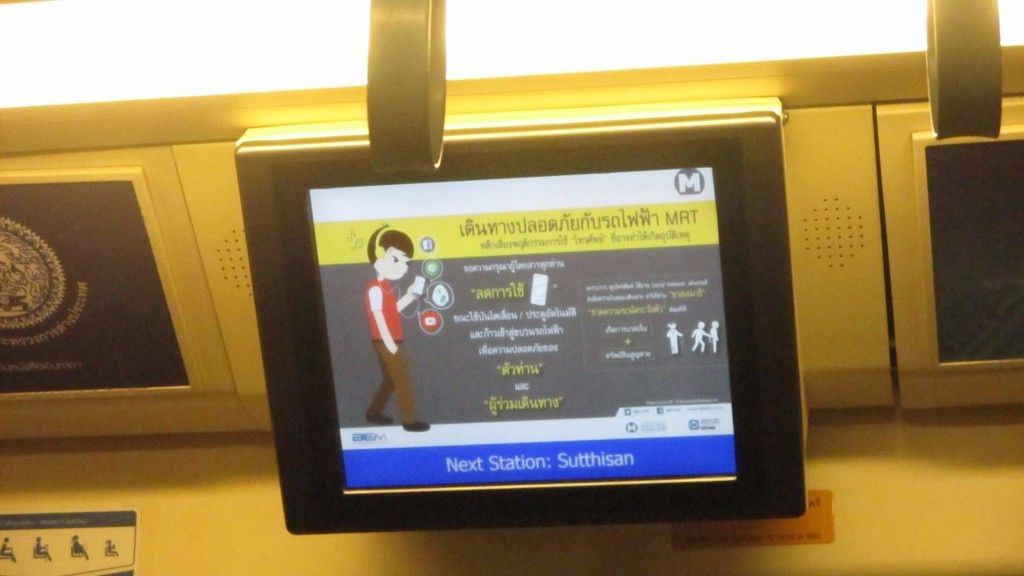 Once you arrive at your station, you get off and go up 1 level to the ticket platform. The signboards will let you know which exit to take depending on where you want to go. The exits will be another level up.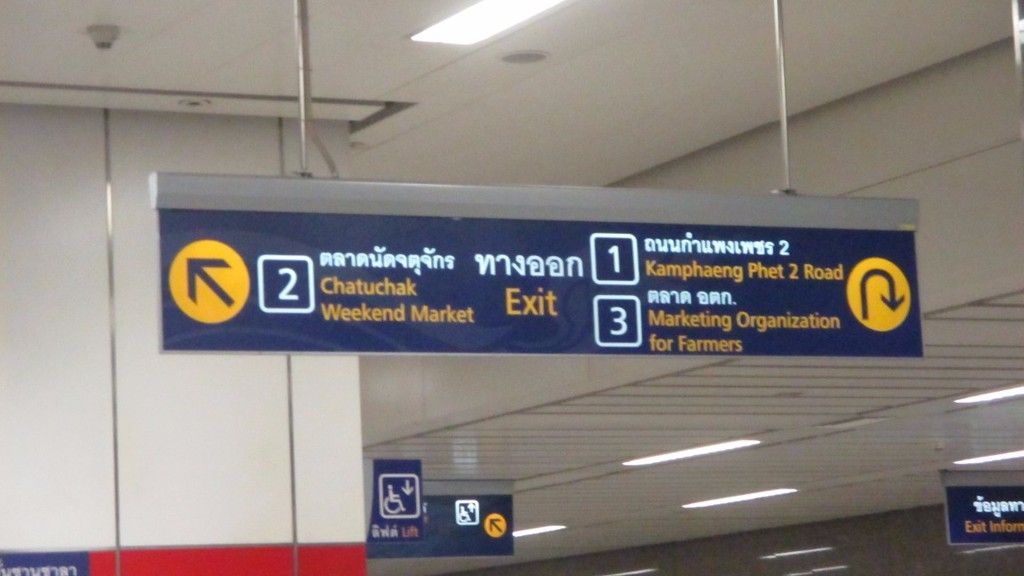 Manila needs subways. We need more mass transit systems in general. I really look forward to having more trains in the Philippines. It would be awesome to be able to travel across Luzon in trains as pretty as these ones in Bangkok.