I've been quite busy at work recently, and it's made me tired enough to not be able to post in my blog as regularly as I'd like. I'm not stressed though, which is a good thing. All the same, when I get home, I just plop on my bed and sleep, sleep, sleep. I have lots of backlog in terms of posts, especially for stuff I did in Kuala Lumpur and Singapore when I took my first business trip for Agoda, but I'll write about that another time.
Yesterday I managed to have dinner in my first Thai restaurant since I moved to Bangkok, which might be a bit surprising considering I've been living here for almost 2 months now. To be honest, I've been so happy with the street food that I've never felt the need to eat in a restaurant. I went to "Cabbages & Condoms" along Sukhumvit Soi 12.
The restaurant is regularly featured in tourist and restaurant blogs about Thailand. As described in its blog, Cabbages & Condoms started as a small vegetable stand on Population and Community Development Association (PDA) office premises where the vegetables, along with lace panties, T-shirts, key chains, condoms, and oral contraceptives were sold to the local residents. PDA's Chairman, Mechai Viravaidya, called the shop "Cabbages and Condoms". The rest is history.
Given its focus on family planning and safe sex, Cabbages & Condoms actually isn't sleazy at all. I half-expected that it would be a small bar with condom decorations, but the restaurant area was actually quite large. It's also a very, very pretty place, and the condom decorations are quite, ahem, tasteful. My camera was acting up, so some of the photos below aren't mine.
Below is what the entrance looks like. Below that is the souvenir shop where you can get assorted condoms and condom-inspired art.
Mannequins clad in attire made of condoms line the restaurant waiting area. I wouldn't mind wearing some of the outfits. Santa Condom looked a bit sleazy, though maybe that's just me.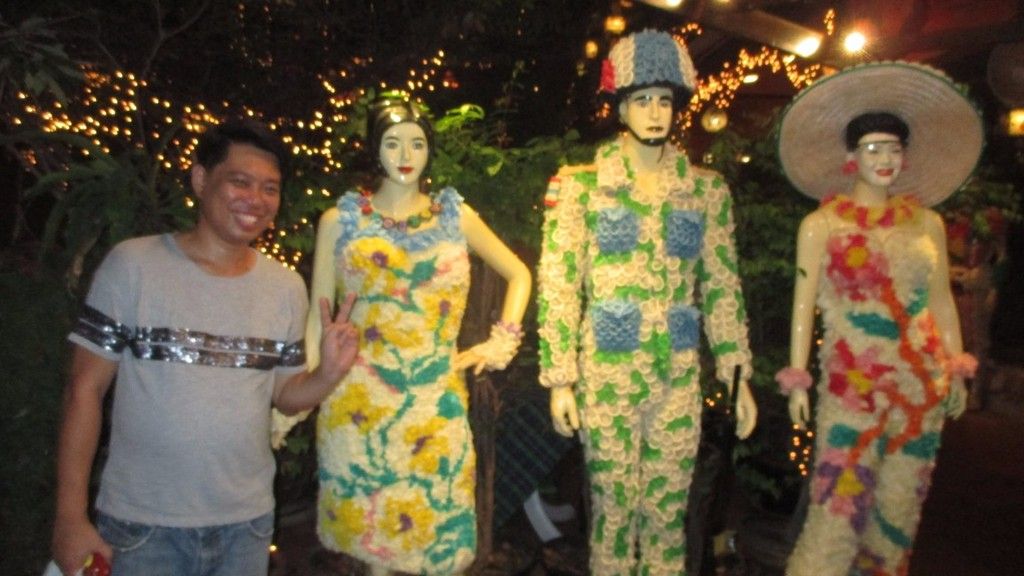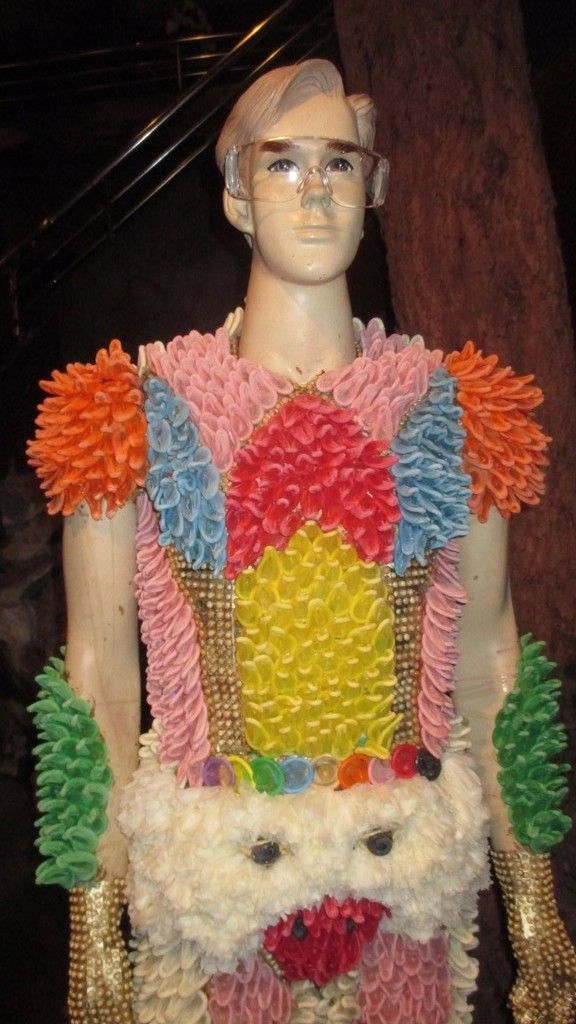 The restaurant area itself is very cozy and homey. The lanterns are lined with colored condoms, but the condoms don't really feel obtrusive. I arrived at 9pm, so there weren't many guests at the time. Normally Cabbages & Condoms can accommodate up to 400 diners.
The food was tasty, but not as tasty as my beloved street food. I had the signature Yum Cabbages & Condoms (ยําถุงยาง or Yum Tung Yang) which was a Thai hot and sour salad of Shanghai noodles with shrimp and chicken. The noodles were wrapped and shaped to look like and have the texture of condoms. It was weird and delicious, and much better than all the times I've had actual condoms in my mouth. 😉
Dessert was เตาทึง or Tao Turng, which was boiled red pea nut, lotus seed, jujube, coconut jelly in ginger syrup. It looks quite unassuming in the photo, but it was super delicious. Inside the filling was black, and the texture was grainy but smooth. The ginger syrup had a bit of a kick that wasn't overwhelming. I'm grateful that this was what the waiter recommended we have.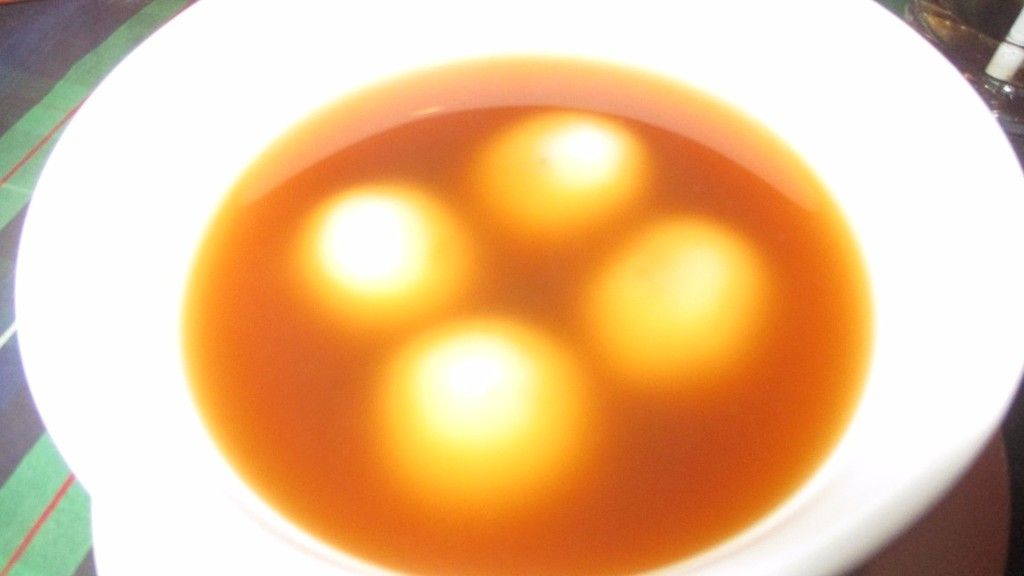 Here are other assorted decorations.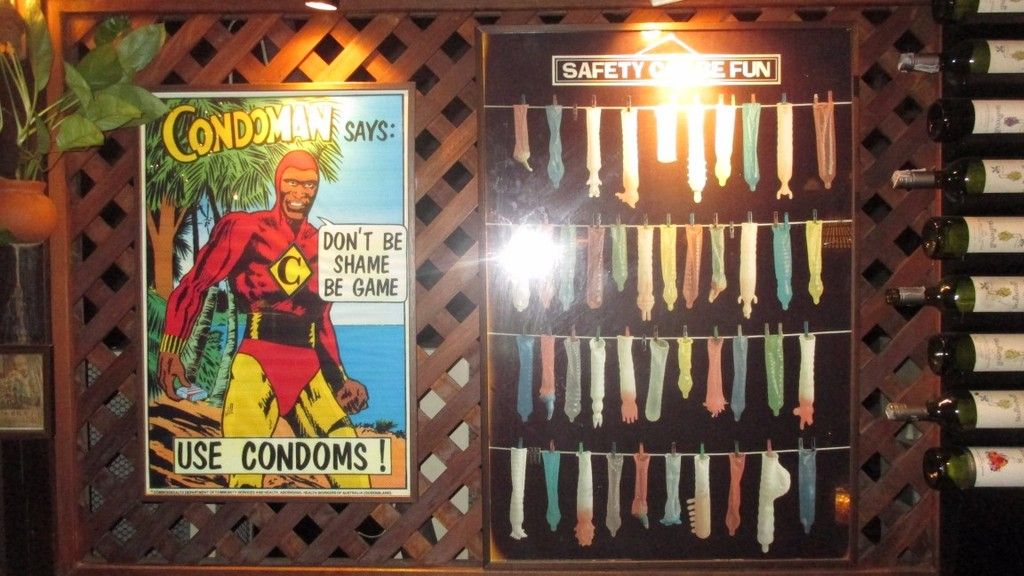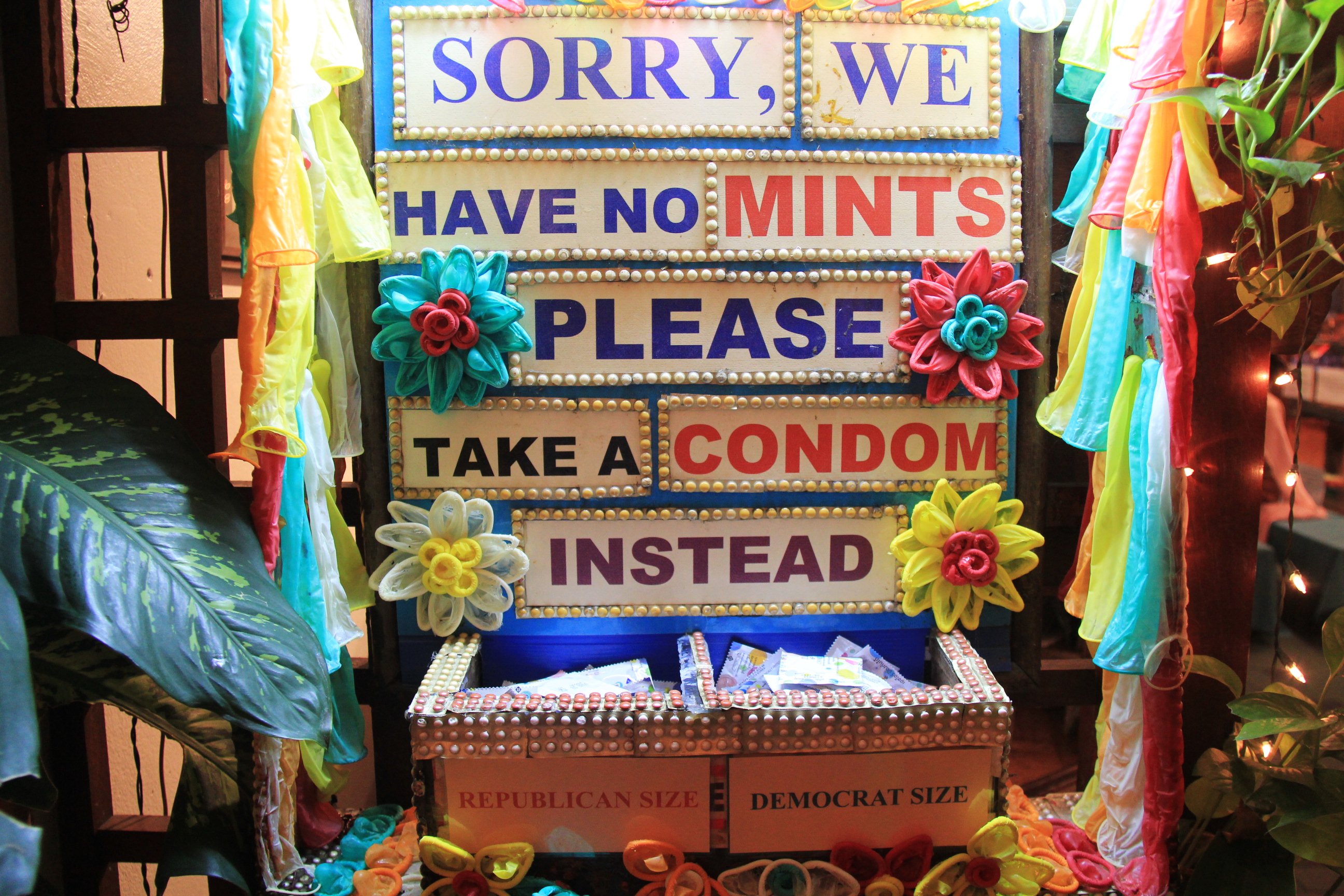 Cabbages & Condoms is definitely worth a visit. It's in a central part of Sukhumvit, and the prices are very reasonable. Check out their site for the menu.