Arnel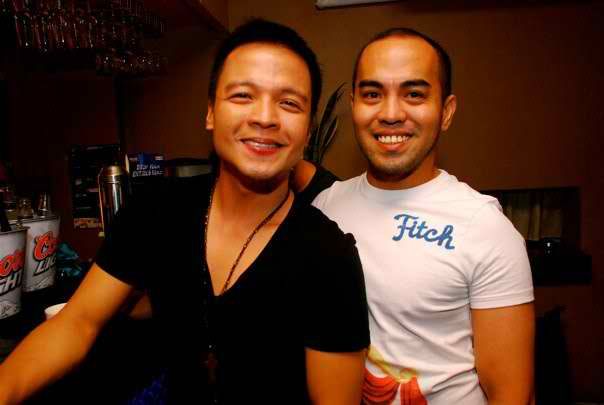 Arnel's email:
Good day Josef,
Your blog was sent by an old college friend whom i have not seen in ages,we do have some short messages of hi's and i am not sure why would she send me your link. However, it took me by interest to try this aura reading as i have been interested about it since my college days, like occult, mysticism, but now i am a firm believer of Law of Attraction.
Anyways, the picture that i attached with was the very recent one, taken last Sunday, hope it counts?? as recent.. So here is my question.
1. What is the reason why my prospect job at this cruise ship has been delayed?….
2. I am in a long distance relationship with my partner, will be the two of us in the coming future?
3. At which industry will i prosper, hospitality or in medical? (i had been working in a cruise line industry for 4 yrs, and thinking of practicing my PT in the future…)
Yes, you could post my pic, although i am hesitant to do so, but what the hey….
thanks and cheers to you!
Arnel
———–
My reply:
Hello uli Kuya/Ate. I think out of everyone who has asked me to read their photo so far, you've been the most excited. Aminin natin, nakailang follow-up ka rin. It's ok though, I understand. Natatawa lang ako ng konti. Hehehe.
So eto na. I'll answer your questions in order:
1. Because you believe in the Law of Attraction and all things mystical and magical, I will also answer in a mystical and magical way. The reason why your job prospect is delayed is because you want it to be delayed. You've been having too much fun with your family and friends recently that you don't want it to end. Admit it, you'd prefer to spend Christmas and New Year in the Philippines, and so that's exactly what the Universe has given you. At ito ita-Tagalog ko na lang ha, para di maintindihan ng jowa mo kung sakali mabasa nya, pero deep inside alam mo na sa dami ng masasarap sa barko, di mo maiiwasang magkasala sa kanya. So parang dine-delay mo ang pagakyat sa barko until mai-klaro mo sa jowa mo na may blessing ka nya na lumandi.
2. Ito talagang all-Tagalog para bahala ka ng mag-explain sa jowa mo. Tulad ng sabi ko sa e-mail ko sayo kanina, super taas ng sexual energy mo ngayon no? Hehehe. OK lang yan, ganyan talaga ang effect ng pag-workout. And inamin mo naman din sa email, oo nakita ko na may ka-doo kang iba bukod sa jowa mo within the past week, although sa hula ko sabi ko kung wala ka mang ka-doo, i'm very sure super lapit mo ng makipag-doo sa iba. Pero now that I think about it, paano ba naman kayo hindi magdu-doo ng ka-doo mo, e ang hot nya, hot ka rin, so there was hotness exploding all over hehehe. And tama ba ang isang naisip ko, kaya ka super-excited sa ka-doo mo kasi usually bottom ka lang pag kasama mo jowa mo, pero sa ka-doo mo ikaw ang pinag-top, na usually di mo nagagawa? Balitaan mo ako kung tama ako. Pati post ko later reaction mo sa preview email ko, ha? Natawa talaga ako nung nabasa ko hehe. Tulad ng sabi ko din sa e-mail ko, cute na rin kasi parang di problema para sa jowa mo na may ka-doo kang iba. Natatawa nga sya e, tapos parang naiirita ka nga ng konti kasi parang di sya nagseselos. Overall, mukhang magtatagal kayo ng jowa mo. In fact, pwede nga maging pang habang-buhay ang pagsasama nyo, maybe dahil nga sa set-up na pinapayagan kang makipagkita sa iba. Although take note, di nya yun ginagawa. Happy na sya sayo. Kung may magrelocate sa inyo, I think sya yun, kasi in the long term mas gusto mong nasa Pilipinas lang kayo, and payag naman sya sa ganun. Masaya din naman sya sa Pilipinas.
3. PT is out of the picture. You wouldn't be as happy there, and you wouldn't make as much money. Don't fix what isn't broken. Be patient too. Things may not be happening at the speed that you'd like them too, but they are happening. Just hang in there because your true happiness is in hospitality.
So I hope that all makes sense. Bahala ka na mag-explain sa jowa mo ha? And for my readers, here's Arnel's reaction to my reply to question #2:
"OMG, AS IN OHHEEMMGEE!! Tru! Ayoko i-deny yan… May suspetcha jowa ko pero di namin pinaguusapan… Sige, I'll not bother you na, and just wait for your reply in the morning, kasi naman never talagah ako nagpapahula kya excited Ate mo… talk to you later! Ingat xx."
Hehe, ingat ka din Ate! Good luck sa mga bagay bagay.