I finally got the keys to the Sukhumvit Suites condo I'm renting in Bangkok! I'm super thrilled, because for the last month I was a bit anxious that I might lose the condo to another prospective tenant. Luckily my first pay arrived just in time last week, and I was able to pay the security deposit as agreed with the landlord.
As soon as I got the keys and wished the owner "Sawadee Pee Mai!", and after I gave my broker his well-deserved tip, I performed my own version of a house blessing ceremony. Vince taught me what to do. He said that before I moved any of my things into the apartment, I had to put equal parts of rice, salt, and sugar in a bowl (into separate thirds and not mixed) and bring that into the house before anything else. Luckily there was this decorative wooden bowl already in the condo, so I used that. I'm supposed to fill a fishbowl with coins and place that next to the bowl, but that can be to follow.
I'm not sure of the traditional meaning of each of the elements, but I decided to create my own meanings. Salt is for the effort you put into your work, rice is the harvest you get from your efforts, and sugar is for the enjoyment of a job well done. The wooden bowl is you, and within you is contained all the elements necessary for success. As I brought wooden bowl with the rice, salt, and sugar into my new home, I also lighted 3 sticks of sandalwood incense. Sandalwood has a strong spiritual significance in Buddhism, and helps you maintain focus when in meditation. I brought the bowl and the lighted incense around the condo, and said a prayer of thanks while I walked around to each of the corners. Then I sat for a moment near the window and followed a guided meditation on new beginnings. I'll post that guide tomorrow.
Here are a few photos of my new home. At 40 sqm, it's quite spacious for its price in the area that I'm in. The owner spent the last few days cleaning the apartment, so it looks quite new even if the building itself is quite old.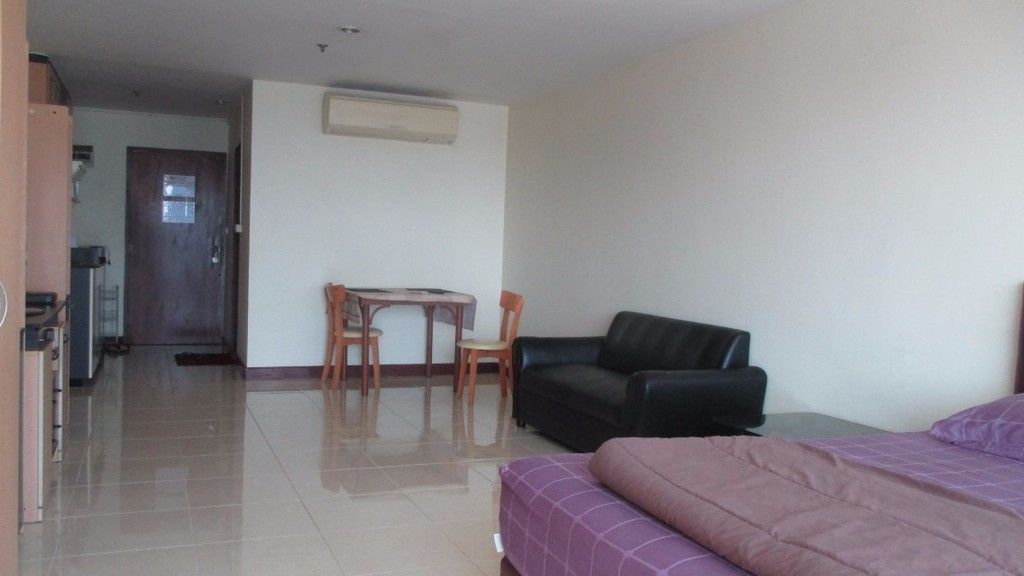 The ceiling-to-floor window looks massive, and the view is spectacular. I can't wait to see what the view looks like at night. You can see my office building in the 2nd photo. It's the tallest building on the right side.
I'm super happy that I have a bathtub in the bathroom. I've had bathtubs in hotels I've stayed at, of course, but the last time I had a bathtub at home was back when my family was still living in Bahrain over 21 years ago. I used to spend hours in the bath when I was a teenager. I can already imagine doing the same thing in a few days.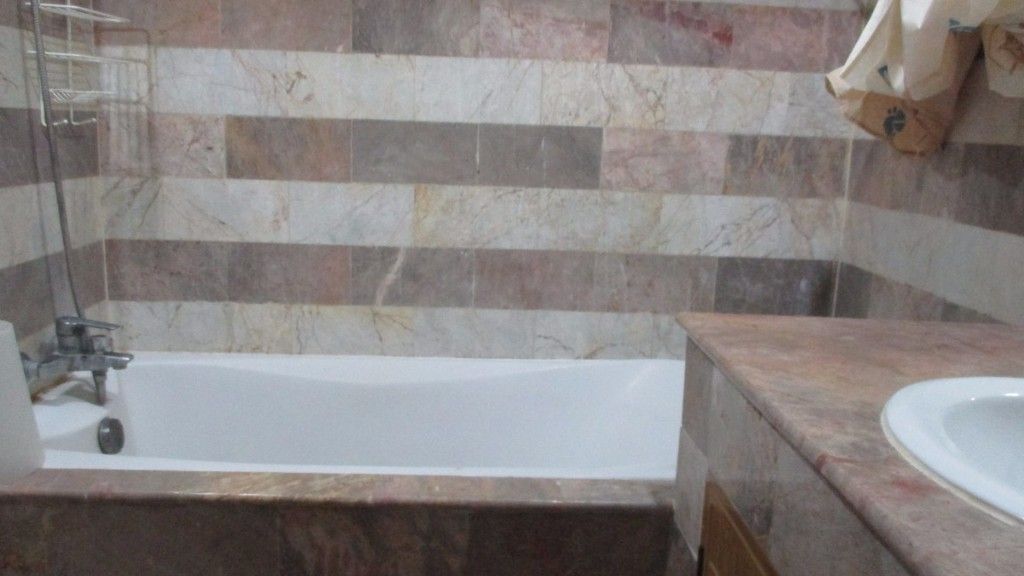 Downstairs there's a gym and a swimming pool, both which I'm hoping to use regularly when I finally move in. The gym has mainly cardio equipment and the swimming pool is a bit small, but that's fine. Any exercise is better than no exercise at all.
Another thing I really like about my apartment is that there's an Indian restaurant on the ground floor. I had lunch there earlier today to celebrate. In fact, there are Indian restaurants all around in the streets near the condo. I'm a bit worried about gaining weight again, which would be a shame considering all the effort I put in to losing weight recently.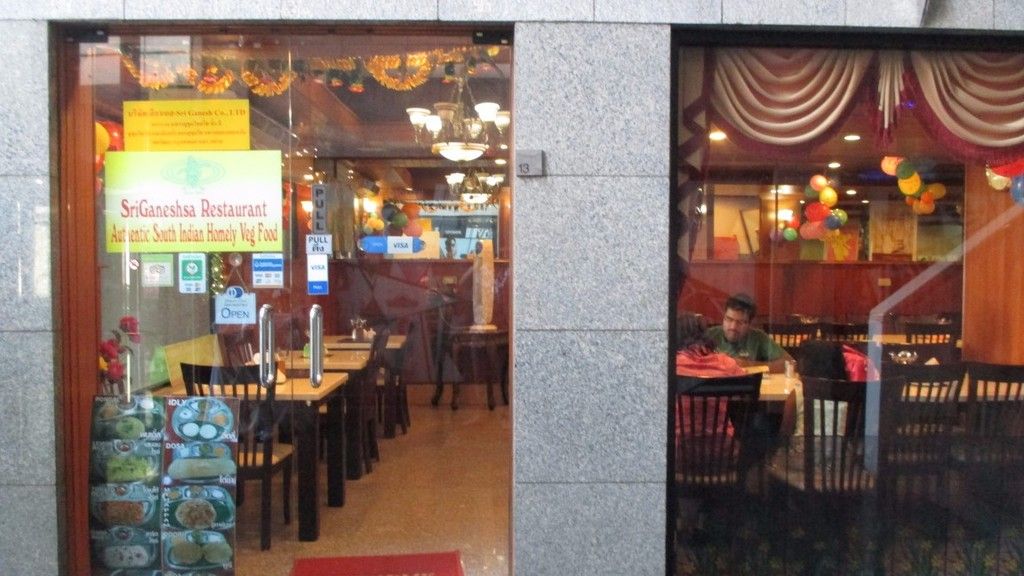 I can't wait to finally move in and start decorating. I'll start moving some of my things tomorrow, since apparently it's bad luck to move into a new home today since it's a Saturday. I'm not really worried about bad luck though. There's a very positive energy that I get from my apartment, and I really think I'm going to be living here for a very long time to come.