I'm very close to the moving in to my new apartment. Unlike the previous apartments I've had before, I really want to treat this new apartment as if it were more than just a place to sleep. I'm intent on creating a space that is my own; a personal sanctuary that is conducive to meditation and creativity.
I first read about the Chatuchak Weekend Market from WikiTravel.org, so I've wanted to go for a while now. It covers a sizable area but it is relatively easy to cover the whole area in a day. It's like Greenhills in Manila. There are clothes, home decorations, food stalls, art galleries, souvenirs, and lots of other trinkets at really affordable prices. The paths in between the stores are a bit narrow in places, so it's easy to get lost or to find yourself going round in circles, so bring a map. Below is the one from WikiTravel.
The Chatuchak Weekend Market is very easy to get to. There's a Chatuchak Market station on the MRT Blue Line, but I recommend getting off at the Kamphaeng Phet station instead since that will bring you directly to the stalls where the home decorations and handicrafts are. If you're taking BTS, you'll need to get off at the Mo Chit station (which is the northernmost end of the line), and that's fine too because you'll enter the market near where the art galleries are.
Once you're inside, just walk around and see and buy whatever catches your fancy. I didn't really buy anything on this visit because I was just getting ideas on what to get for my apartment. Like any shopping area that is set up like a bazaar, it really is better if you buy something you like as soon as you see it, because you might not see that item again when you return. I'm pretty sure though that there will still be lot of interesting things for sale the next time I visit.
The first section I passed through was where all the second-hand books were. It was like a bigger version of Booksale. Most of the books were in Thai though, or were college-level textbooks, so I really didn't get anything.
The next section is the antiques area, but I wasn't able to take any good pictures. Sorry. I spent the most time in the section after, which is the home decor and handicrafts area.
There are many, many signs and billboards on your way out of the airport saying that art and souvenirs with Buddha's image is prohibited, but surprisingly I saw quite a few stalls selling Buddha-related art. Personally I'd love to have some in my apartment, but if it's offensive to the Thai locals, then I'd rather not. The process you need to go through to get clearance to export Buddha-related art and souvenirs seems a bit tedious too, so even if I bought something it would be hard to bring back to the Philippines.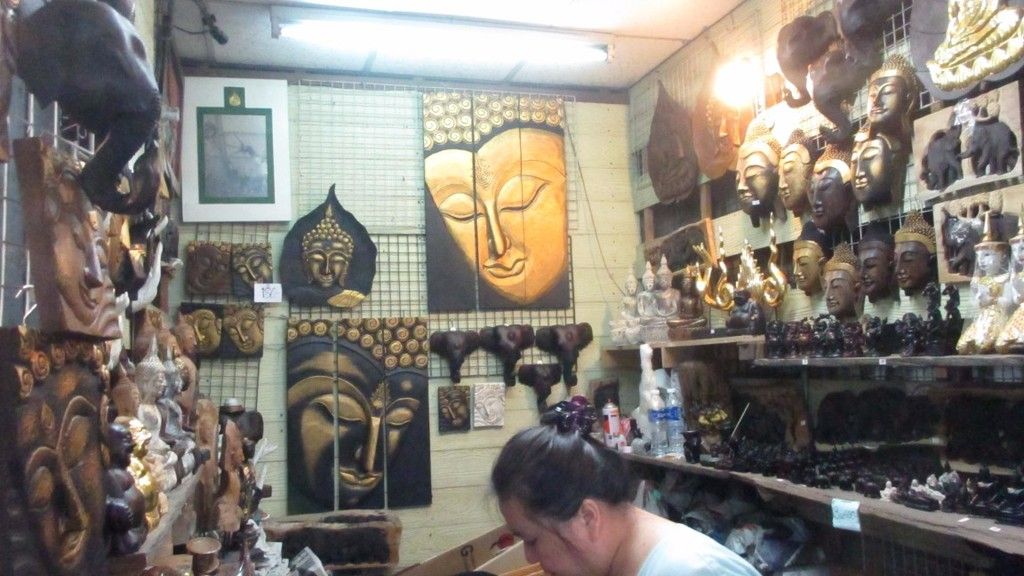 Not everything in the market is cheap though, like this home decor shop where everything seems to be either gold or brass-plated.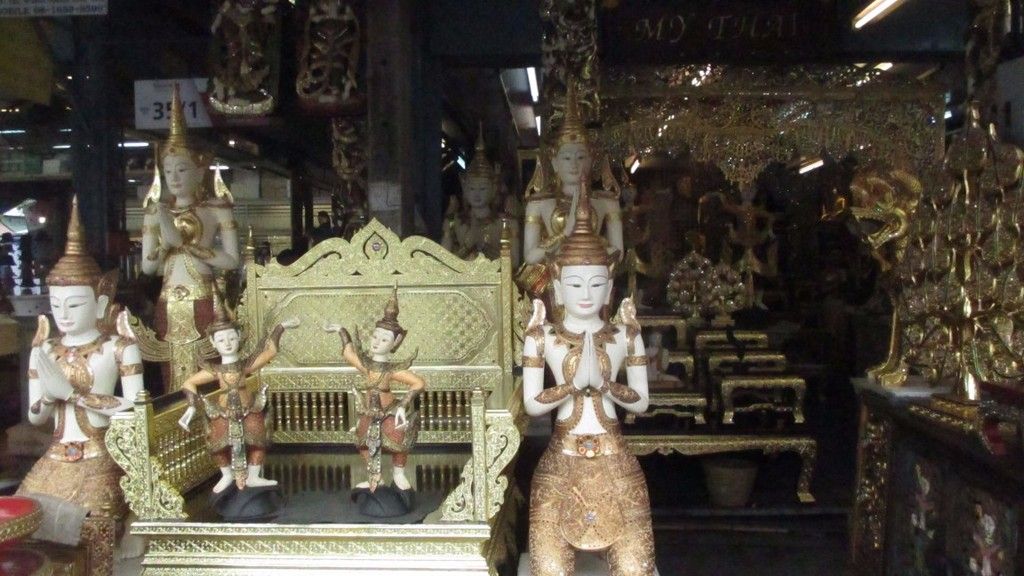 I love these Buddhist monk candle-holders! I seriously hope they are still there when I get back. I'd love to get the set of 7, and then have a different colored candle in each holder. It would definitely be great for my daily chakra meditation and guided visualization.
I will definitely get incense and scented oils for the bathroom. I have a bathtub in my new apartment, and I plan to chill in the bathtub for quite a bit on weekends.
Beads for days. Not really my thing, but maybe if I'm feeling artsy and crafty by Christmas I could assemble them for gifts.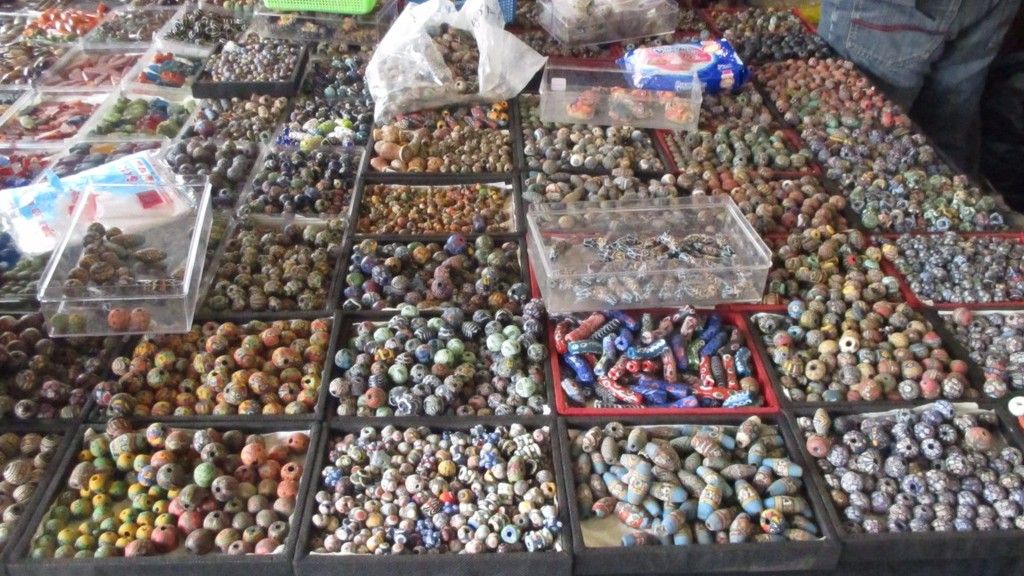 I would love to have plants at home. I don't really have green thumbs, but I'm hoping that will change. I've been thinking about getting hydroponic plants though, since I'll need something low maintenance will all the travel I'm expecting I'll have to do. These are really cute though.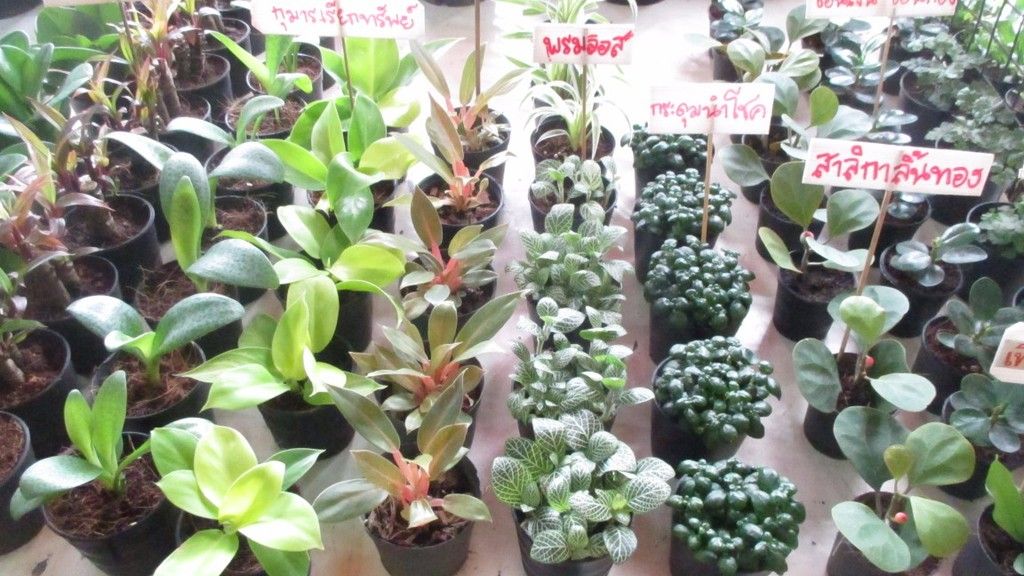 Plastic plants aren't quite the same, but these are so pretty. I might get a few for the doorway and entrance.
A small fountain is a must for my meditation area. These are very zen, and the price range (THB 700 to 1,200) isn't so bad.
The art gallery area is on the other end of the market. I was really wowed by the paintings. A lot of the galleries were displaying contemporary Thai art. Most of the pieces were quite expensive, but that was understandable given the quality and size of the pieces. Below was my favorite artwork from all those I saw. The image really struck me, and the eyes of the subject convey this sense of peace and calm enlightenment. Not that I can afford to buy it, but I do hope it is still there the next time I go back.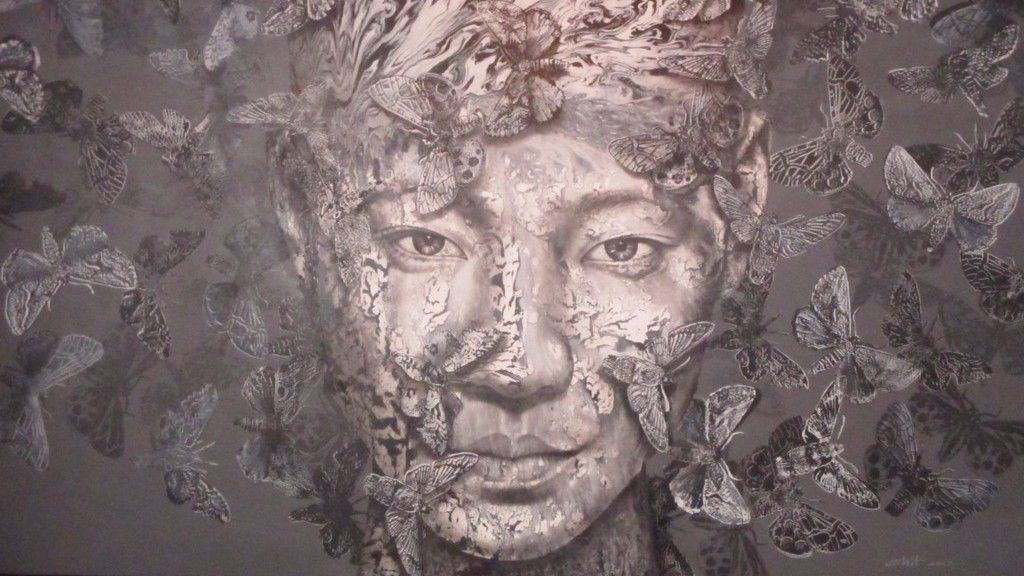 Spread all throughout the Chatuchak Weekend Market are your standard bags, clothes, and other Thai-inspired items.
Doraemon is everywhere! These shorts look like they are for kids, but if they have them in my size, I'm never wearing anything else at home.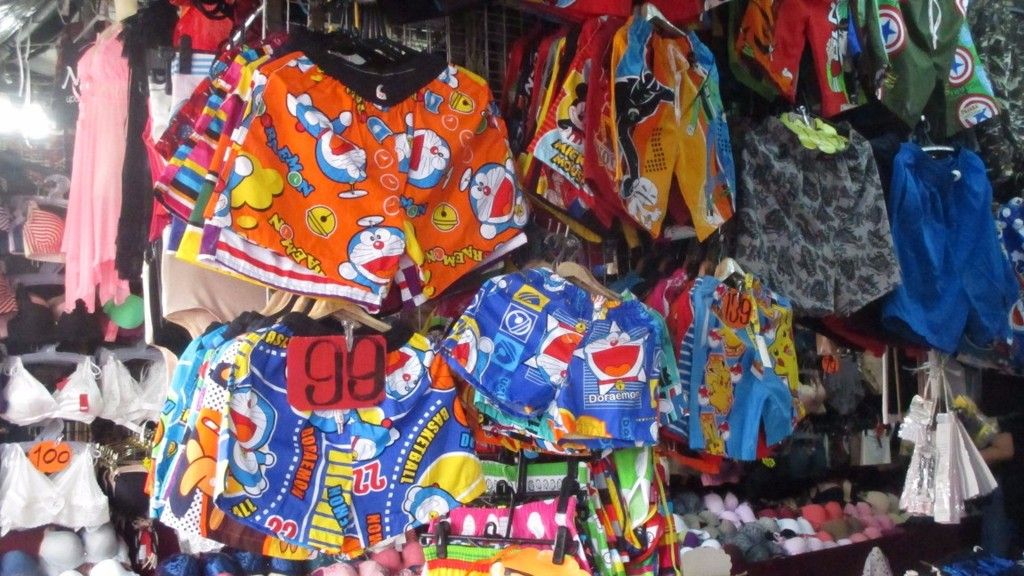 Also spread all over the market are food stalls and restaurants. The prices are very reasonable and much less than in Bangkok's city center. The prawns are massive, and there are lobsters and all manner of seafood available too.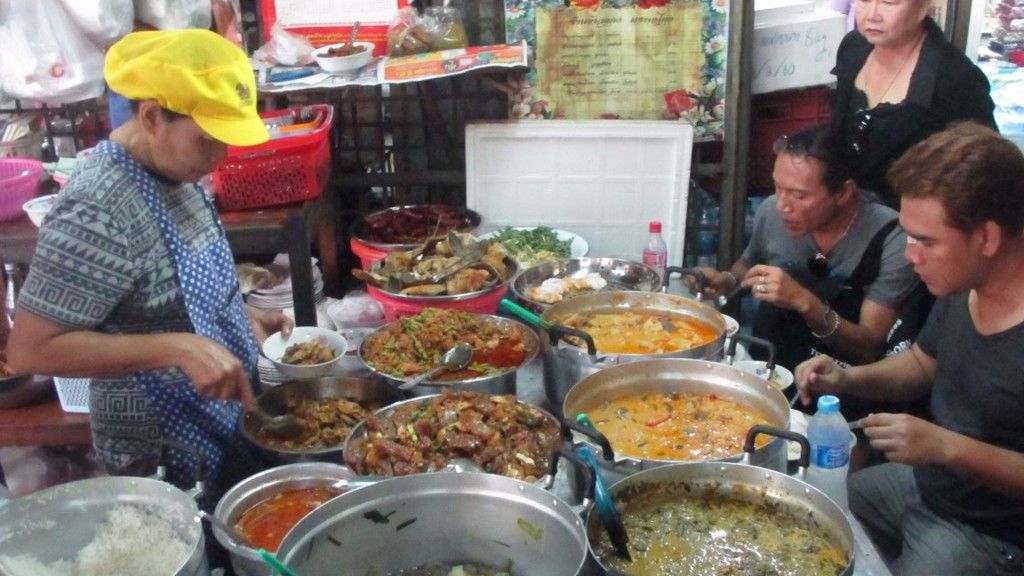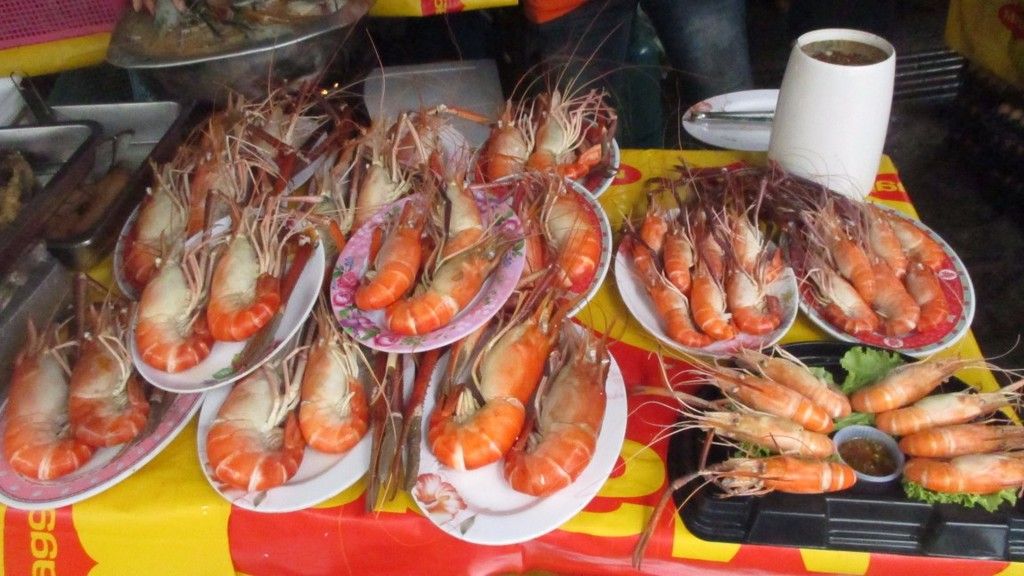 I can't wait until I move into my new apartment. I have so many ideas of how I want to decorate it so that it really feels like a home. Thanks to what I've seen so far at Chatuchak Weekend Market, I know that it won't cost too much to turn my ideas into reality.