Today is Chakri Day in Thailand. It is a public holiday that commemorates the founding of the Chakri dynasty, the current ruling royal house of Thailand, as well as the founding of my new home, Bangkok, as the capital of Thailand. According to Wikipedia:
"The royal house was founded by King Rama I, an Ayutthayan military leader of Sino-Mon descent. Prior to the founding of the dynasty, King Rama I held for years the title Chakri, the title of the civil chancellor (สมุหนายก). In founding the dynasty, King Rama I himself chose "Chakri" as the name for the dynasty."
Aside from commemorating the coronation of Rama I, Chakri Day is also observed to recognize the contributions of all the kings in the current dynasty. It is usual for the people of Thailand to celebrate this day by expressing their thanks to the kings of the Chakri dynasty. They often do this by putting flowers on statues of Rama I.
The royal family also performs a special ceremony to pay respects to their ancestors. This is likely to take on more meaning this year, as last year, King Bhumibol Adulyadej, also known as Rama IX, passed away after 70 years and 126 days on the throne. He was the longest-reigning monarch in the world prior to his passing.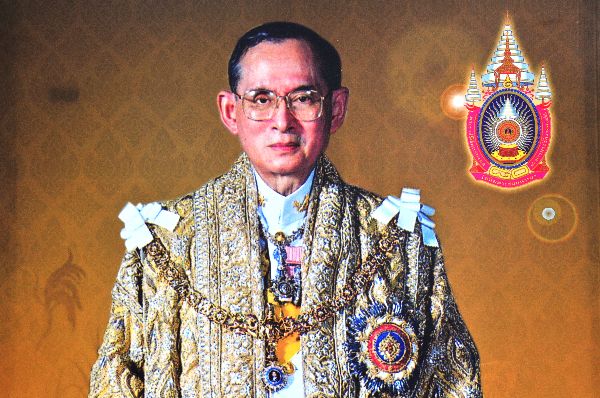 King Vajiralongkorn, Rama X, is the current monarch of Thailand. He ascended to the throne upon his father's passing.
The interior of Prasat Phra Debidorn, also known the Pantheon, inside the complex of Wat Phra Kaew, or the Temple of the Emerald Buddha, is only open to the general public only on Chakri Day, and here you will find life-size statues of the first eight kings of the Chakri dynasty. I'm not sure if they will add or if they have already added King Bhumibol Adulyadej's statue.
If I wasn't very sleepy (I got home a bit late last night), I would have gone to visit the Prasat Phra Debidorn. I guess there is always next year. This year, I'm just going to catch up on sleep.