Today I met with the broker who is helping me find an apartment in Bangkok. He brought me to Sukhumvit Suites, option #4 on my list, and I fell in love with the place immediately. The apartment is on the 44th floor so the view is spectacular, there are Indian restaurants in the building and all around the area, there's both a gym and a swimming pool, and the building is walking distance from the office. I've already asked my broker to tell the owner that I'd like to move in by April 15, even if I haven't figured out how and when I'm actually going to be able to pay for the advance and deposit. I really, really hope the owner agrees to rent out the place to me.
In the meantime, I'm still staying at Maitria Hotel on Sukhumvit 18. I've finally managed to take a few pictures, and when Pia saw them she wanted to come live with me in my palace. I wouldn't quite call it a palace myself, but it is very pretty. It's a serviced apartment, and I have a living room area where the entertainment system is. I also have a mini kitchen, inclusive of a small cooking range, a microwave, and refrigerator. The bed is extremely comfortable, and though I normally don't sleep well when the pillows are soft, the ones they've put in the room are big enough that it's almost like I melt into the pillows when I'm lying down. The view outside is quite quaint as well.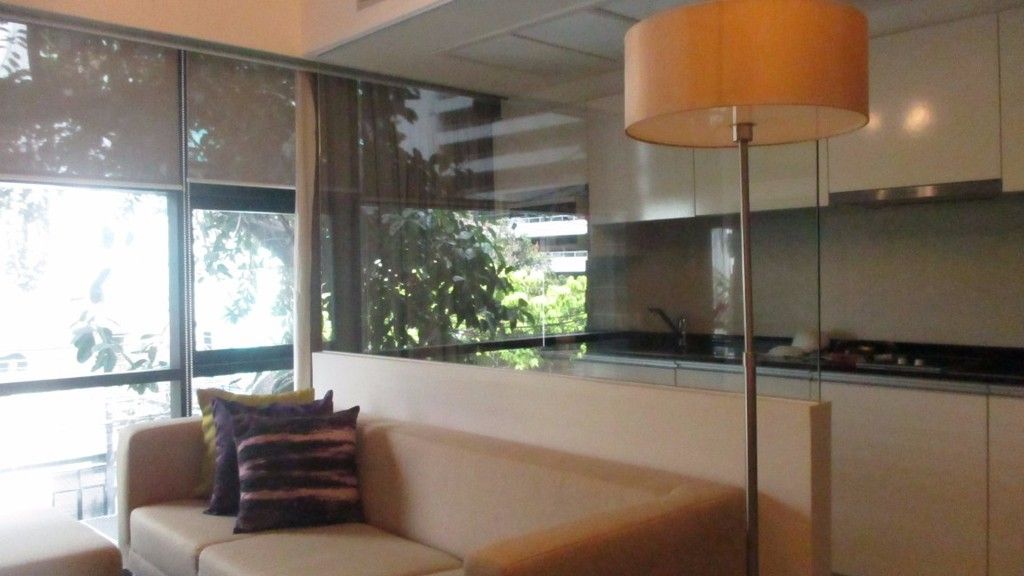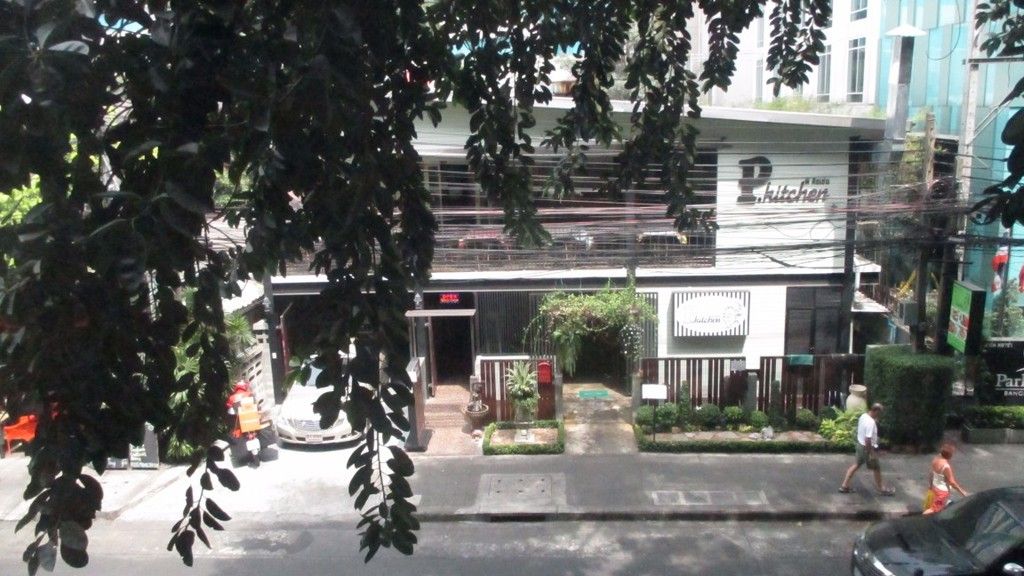 As with most of the hotels and apartments in Sukhumvit, there's a gym and a swimming pool available. What I really like though is that for THB 150 (PHP 225 or USD 4.50) for every 5 kilos of clothes, you have access to the self-service laundry area. This is a pretty good deal considering some of the laundry shops outside charge THB 100 per kilo. I didn't take a picture, but the laundry area isn't exactly fancy or anything anyway.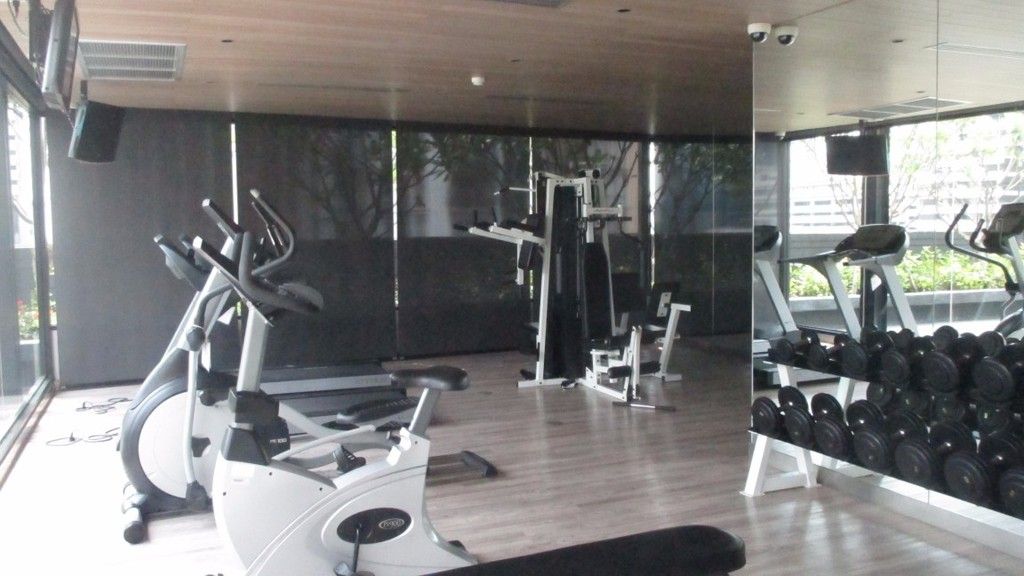 The Studio Deluxe room, which is what I'm staying in, is I think around THB 3,500 – 5,500 per night depending on whether it is peak or off-peak season. Don't quote me on that though, because my company is paying for it so I'm not really sure what the published rates are. If I had to pay for my own hotel, I'd probably be in some backpacker hostel or in a capsule hotel. Still, Maitria Hotel's location is accessible to most of central Bangkok, and the staff are very friendly and accommodating. I would definitely recommend this hotel though in a heartbeat.