This morning, I typed this as quickly as I could as soon as I woke up otherwise I might have forgotten the most vivid dream I've had in a while. In my dream, I was on stage either because I was accepting an award or because I was in the middle of some performance. The hall was huge and it was appropriately dark although there were lights on me.
Then, people started taking pictures in the hall and I noticed there was a gap in the ceiling and outside you could see the most beautiful view of outer space and the planets and galaxies were visible in the most amazing purple, orange and yellow colors.
On my left I noticed a gorgeous building, as stunning as Westminster Abbey with a tower as tall as Big Ben, and I took pictures of that too, although my view was somewhat obstructed by the huge crystals from the chandelier hanging down from the ceiling.
I went back to photographing outer space through the gap in the ceiling, and I decided to walk to the back of the hall where there was a window in the kitchen where I could take better pictures. Through the window I could see outer space and the planets and the galaxies better but this time they were behind a bridge that had a train track, and in front of the bridge there were boats going down the river.
Suddenly there was an explosion on the bridge and it took me a moment to realize that the bridge was quickly burning up in fire, and the debris from the bridge fell into the river on some of the boats and made the water level come up fast. By now the great hall turned into a house in a ghetto area, and people were quickly running up the stairs to get away from the rising water.
I started running up with them, but then I quickly came back when I realized that my Mom and some other people were still looking out the window at the burning bridge and the rising river water. I motioned for them to come to higher ground, but my Mom said no, stay put, the water will not come up any higher. We looked out the window and saw a woman holding on to a boat with one of her kids. My Mom said she felt pity for the woman because the woman had lost one of her kids in the river during the explosion and was bringing the boat around so she could find the kid that she had lost. I hugged my Mom.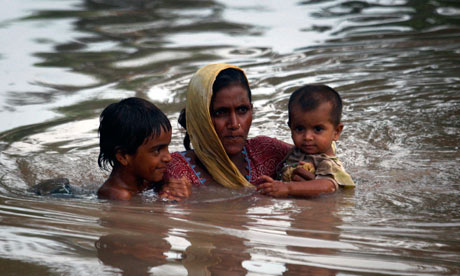 Then in my dream I was about to "wake up", but I sort of forced myself to stay asleep, and instead I got my astral body to separate from my physical body and eventually I could see my room. It wasn't my actual room, but for some reason it seemed familiar, and my astral body made its way out the window.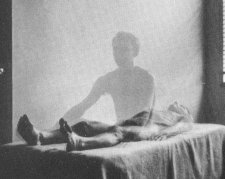 I was 2 floors up, and I could see that I was somewhere in a city either in China or Hong Kong. In front of me I could see a big vacant lot next to a big city road, and I was making my way down the wall, I could see a busy restaurant and I somehow realized that in my past life I had worked there as a busboy.
As my astral body slowly made its way around, I could see buildings surrounding either side of the flyover on the road next to where I was. There was a construction site on the other side of the vacant lot which I made my way to, and I decide to go to one of the buildings on the other side of the road and I knew since it was a dream I could fly to where I wanted to go.
I got to the building and decided to fly over the other building on that side of the road, and I only started to fly down to the ground when I saw a small food place that I wanted to enter. And that's where my dream ended.
I haven't managed to analyze my dream yet, except for the part where I was dreaming about taking pictures of the galaxy. Before I slept last night, I was watching this talk by Janna Levin on TED.com about how the universe is not silent, and there are many sounds emanating through space, and it got me thinking a lot about outer space and cosmology and all that good stuff. Maybe that part of my dream had a lot to do with the stuff I was reading before I slept.
As for the other stuff, I don't know. It was a good dream though. I always take it as a good sign whenever my dreams are vivid. It usually means that I'm well-rested and not stressed out over anything.